BISON XT ZIP SIDE, LACE UP SAFETY WORK BOOT
FEATURES

Bison Grip nitrile rubber outsole compound and multi-directional tread design delivers maximum grip on all surfaces. A unique four-layer heel support system for enhanced heel and lower leg stability to prevent ankle roll. Nitrile rubber outsole offers extreme protection up to 300°C. Innovative self venting footbed base and breathable lining enhance heat dispersion and reduce moisture.
Read More

FREE SHIPPING + BAMBOO SOCKS
PYROMATE BLACK JACK GLOVES
FEATURES
High quality cow split leather for comfort and economy
Lined and welted
406mm (16 inches) long for forearm protection
One Size Fits All
Read More
FREE SHIPPING
PROFIT PROTEC GLOVES
FEATURES
One piece 0.8mm durable synthetic leather palm

Reinforced foam padded inner palm
Dynamic neoprene knuckle bar for increased flexibility
Express mesh backing for breathability and comfort
Soft extended neoprene cuff
Read More
FREE SHIPPING
PYTHON EARMUFFS CLASS 5 - 31DB
FEATURES
Class 5, SLC80, 31dB
High performance and strong durability for maximum protection
Hearing protection for noise levels to 116dB(A)
Contemporary design withstands abuse without compromising comfort
Solid, lightweight ear cup construction
Padded foam headband minimises pressure on the head
Steel wire provides a robust construction to withstand demanding use
Increased wearer comfort due to low clamping force
Read More
FREE SHIPPING
BISON RIDGE SLIP ON SAFETY WORK BOOT
FEATURES

Wide fit sole sizing minimises trip hazards, eliminates rub-zones and maximises surface area grip. Hard-wearing TPU sole offers superb grip and good resistance to a range of chemicals. Innovative self venting footbed base and breathable lining combine to enhance heat dispersion and reduce moisture. Moulded footbed for comfort. Easy on and off with reinforced elastic side gussets. Steel toe cap.
Read More
FREE SHIPPING + BAMBOO SOCKS
V9 HARD HAT RATCHET HARNESS
FEATURES
Lightweight, durable ABS shell

Unvented for situations where full head enclosure is required
6 point ratchet harness
Sweatband prevents perspiration build-up
Edge gutter to deflect rain
Enquire for full colour range
Read More
FREE SHIPPING
VIPER HARD HAT EARMUFFS CLASS 5 - 26DB
FEATURES
Class 5, SLC80, 26dB
Fits a wide range of hard hats
Hearing protection for noise levels to 110dB(A)
Solid, lightweight ear cup construction
High quality ear cushions
Inner foam and soft cushions provide comfort during extended wear
Low clamping force applies minimum pressure while maintaining a tight, snug seal
Read More
FREE SHIPPING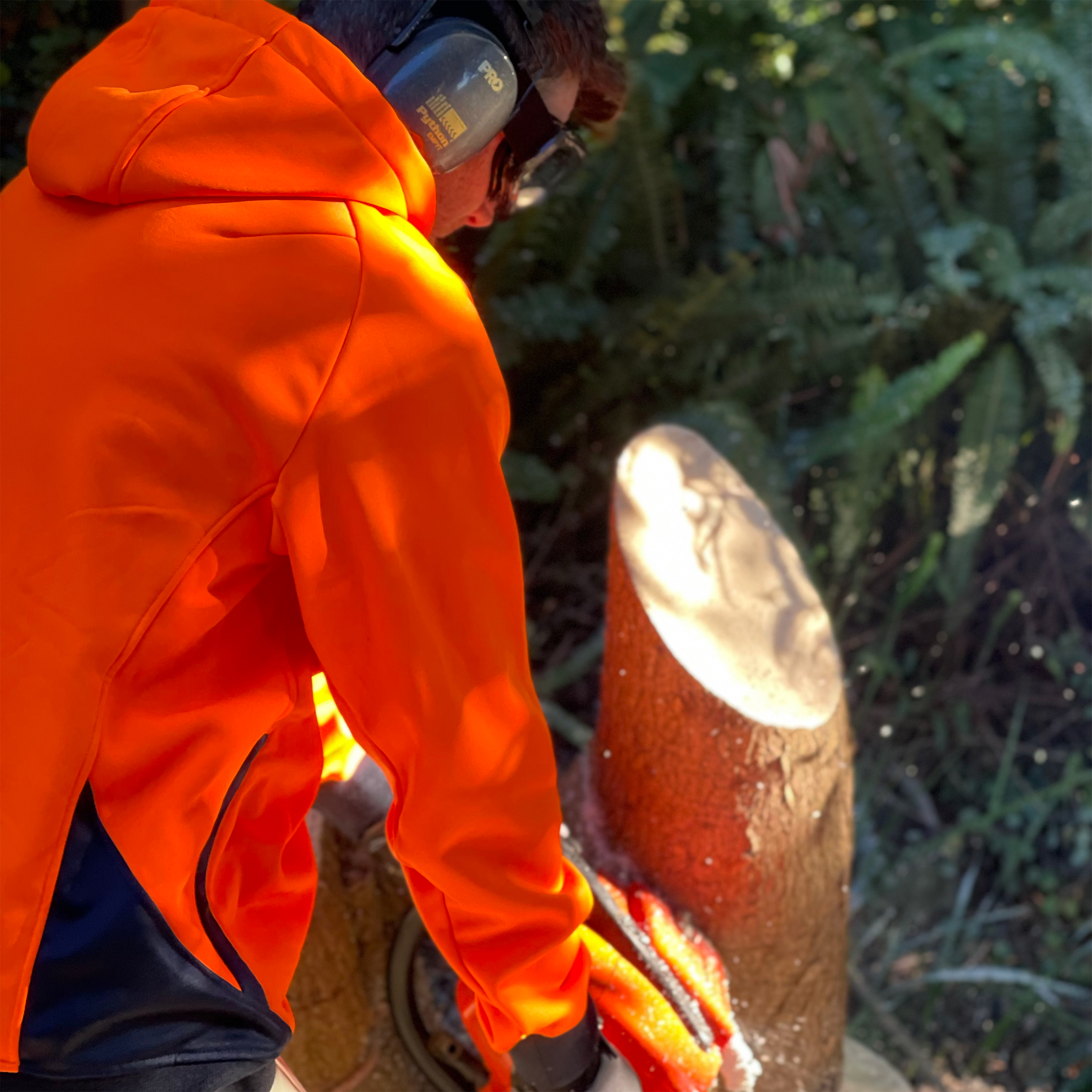 CYCLONE GOGGLE CLEAR LENS
FEATURES
Certified to AS/NZS 1337.1:2010

Medium impact
99.9% UV protection
Spherical anti-fog, liquid splash protection lens
Foam bound, wide head strap & indirect vents enhances user comfort
Read More
FREE SHIPPING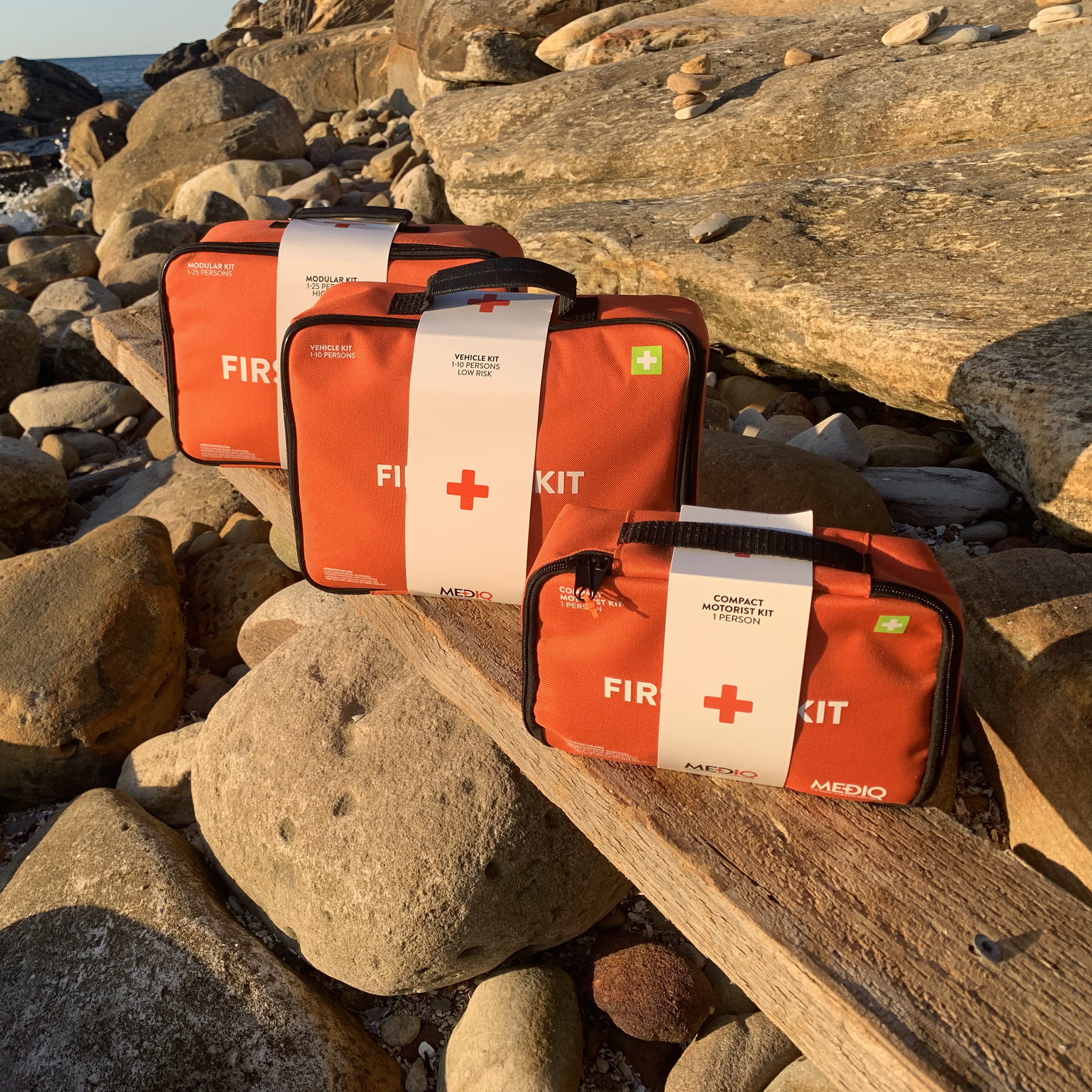 MEDIQ FIRST AID KITS AND MODULES
ESSENTIAL COMPACT MOTORIST FIRST AIT KIT
Sturdy soft pack design with carry strap handle. Ideal for in car glove box, boot or for general use. Tamper Resistant zip tied.



FREE SHIPPING




ESSENTIAL VEHICLE FIRST AIT KIT
Durable soft case design including carry strap handle and inner compartment. Ideal for in car glove box, in tradesman storage cabinets, boot or for general use. Tamper resistant zip tied.
FREE SHIPPING
5x MODULE FIRST AID KIT
5 Individually packed modules within each kit:
Burns, Eye, Haemorrhage, Minor Wounds, Outdoor/Snake/Spider
FREE SHIPPING
INDIVIDUAL FIRST AID MODULES
Individual modules, sold separately.
FREE SHIPPING
TURTLE BACK KNEE PADS HARD SHELL
FEATURES
Turtle Back hard shell for easy swivelling and durability
Gel padding back and sides enhances comfort and assists in even weight distribution
Double neoprene straps provide secure, comfort fit
Clip on buckle for easy on/off and easy adjustment
Read More
FREE SHIPPING
ESSENTIAL BASIC ROOFERS HARNESS KIT
FEATURES
LINQ Essential harness H101

RKRG015SHK1 Rope kernmantle with thimble eye & rope grab. 15M with permanently attached shock absorbing 450mm assembly and screw gate karabiner
HSASE2515 Anchor Strap Endless 25mm - 1.5M x 1
KSGSA18 Screw Gate Karabiner x 1
450mm Shock Pack
Batch tested to AS/NZS 1891.1: 3.8m drop using 100kg test weight, reducing forces to under 4.5kN
An exclusive Extended Length Energy Absorber (ELEA) designed to protect a workers, of up to 160kg, tools and equipment
Pebble weave webbing provides maximum grip precluding incidental buckle slippage
Combined belay loop sub pelvic strap positioning reduces risk of throat and facial injury at moment of impact
Retro-reflectivity built into webbing
160kg wearer capacity (combined weight of wearer, clothing and tools) when used in conjunction with LINQ shock absorbing lanyard
Articulated chest and shoulder straps adjustment points designed for female wearers
Contrast stitch thread colour for easy inspection and AS/NZS 1891.1 compliance
Unique to LINQ - Green for safely locked - Red for not locked feature / indicator
Weight 165gm
Rated to 25kN
Opening 18mm
Made from Steel Alloy
Kit Bag (HSKB710) x 1
Read More
FREE SHIPPING
FILTERSPEC PRO GOGGLE MASK COMBO
FEATURES
P2, Vavle, Carbon Mask

Optimal Fit, Breathing Resistance and Filtration
Minimizes Lens Fogging due to seal created
Fully adjustable strap to achieve the optimal fit & comfort
Goggle Certified to AS/NZS1337.1:2010
Anti-Fog, Anti-Scratch, Medium Impact Protection Lens
Fully adjustable strap to achieve the optimal fit & comfort
Can be worn over most prescription eyewear
5.5 base curve, one piece lens offers unobstructed viewing
Read More
FREE SHIPPING